If you don't fux with me then fuck you and your shit cuz that's how I was brought up and that's just how I'm gunna go down
—
        - Lil'Wayne aka @LilTunechi
Jonathan Dwight Jones - (born July 19, 1987) is an American mixed martial artist from Endicott, New York. He is the current UFC Light Heavyweight Champion.
 The new light-heavyweight champion produced one of the all-time great Octagon   performances to destroy Mauricio Shogun Rua via TKO in the third round. He will now face Rashad Evans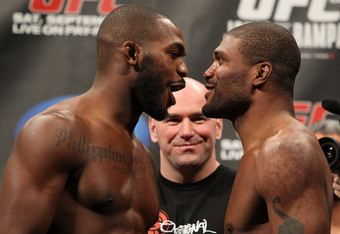 .
Jon Jones, the youngest UFC champion in history, entered the organization after fighting professionally for only four months. He is currently ranked as the number one light heavyweight fighter in the world by numerous media outlets, as well as one of the top ten pound-for-pound fighters. He also has the longest reach in UFC history at 84.5 in.
ChampionShips #17 / 1957, 1959 ,1960,1961, 1962       ,1963, 1964, 1965, 1966, 1968, 1969, 1974, 1976, 1981, 1984, 1986, 2008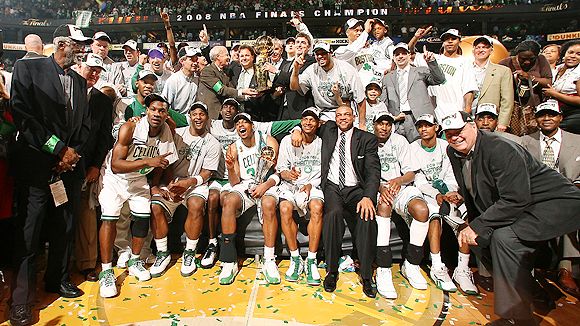 Retired Numbers## Red Auerbach
## Johnny Most 
#1 Walter Brown
#3 Dennis Johnson
#6 Bill Russell
#10 Jo Jo White
#14 Bob Cousy
#15 Tom Heinsohn
#16 Satch Sanders
#17 John Havlicek
#18 Dave Cowens
#18 Jim Loscutoff
#19 Don Nelson
#21 Bill Sharman
#22 Ed Macauley
#23 Frank Ramsey
#24 Sam Jones
#25 K.C. Jones
#31 Cedric Maxwell
#32 Kevin McHale
#33 Larry Bird
#35 Reggie Lewis
#00 Robert Parish
* The full name of the stadium is Mountaineer Field at Milan Puskar Stadium
* Puskar Stadium holds 60,000 fans
* WVU crammed 70,222 fans into the stadium for a game against Miami on November 20, 1993
* John Denver's "Take Me Home, Country Roads" has been played at every home game since 1972 and Denver himself even made a surprise appearance to sing the song at opening game of the 1980 season when Mountaineer Field was dedicated
I ain't gonna lie, I saved my life But you aint gon be runnin round like you made my life I ain't met a bitch yet, I would've made my wife And I ain't met a nigga yet I would've made my right Hand, damn, never take a stand Never tell them boys information on your fam Never tell them niggas information where you stand Cuz they change like the weather, when you wait there where you land With that hammer in your face, answer for the cake Ever seen one of your dogs transform into a snake Ever seen one of those snakes transform into a rat I be running through the jungle I could tell you bout that.
—
- Meek Mill
Kamashae Avion Collins - The love i have for My Son is Unstoppable.  There isn't a thing in this world that i wont do for you babyboy. The future i hope to help you seek growing up will be a promising one.  I Wanna show you The life and future Every Man should live and not the life that you see around You.  You mean the world to me and I love You Past Death.